Our Move to Florida
May 07, 2023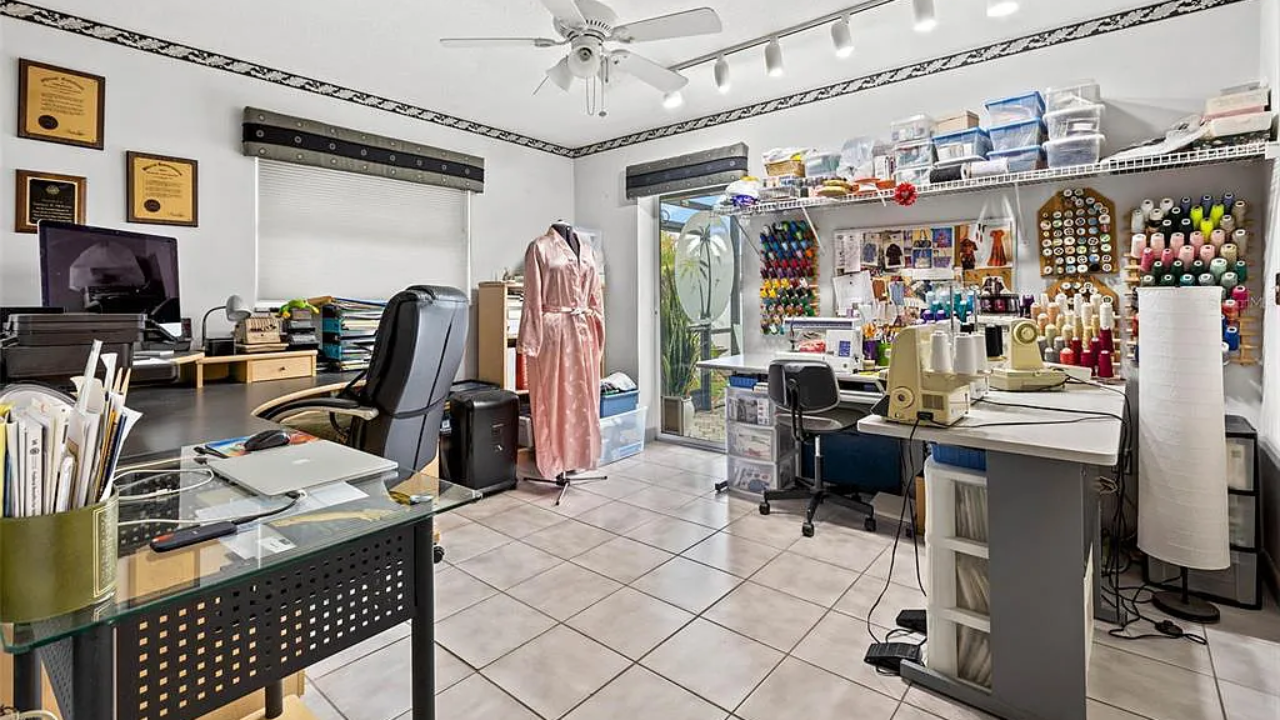 As many of you may know, we have been in the process of transitioning from Virginia to Florida. After living in our home in Northern VA for almost 18 years, we threw out, gave away & packed up all of our belongings. Then we sold our house & headed to Florida. We have been living in our RV near St. Petersburg, Florida since the first of March! After looking at literally dozens of houses, we have finally found the one! We will be closing (if all goes well) this Friday, the 12th -- and our seller will be renting back for 30 days -- so we will take possession mid-June.
We have significantly downsized, cutting our square footage in half! So being sure we could find a space for my Studio was one of our priorities. Another priority was a pool-- as we get older & need low impact exercise! Not to mention, having a place for the grandkids to swim. So these two pictures below sold me on the house before we ever looked at it.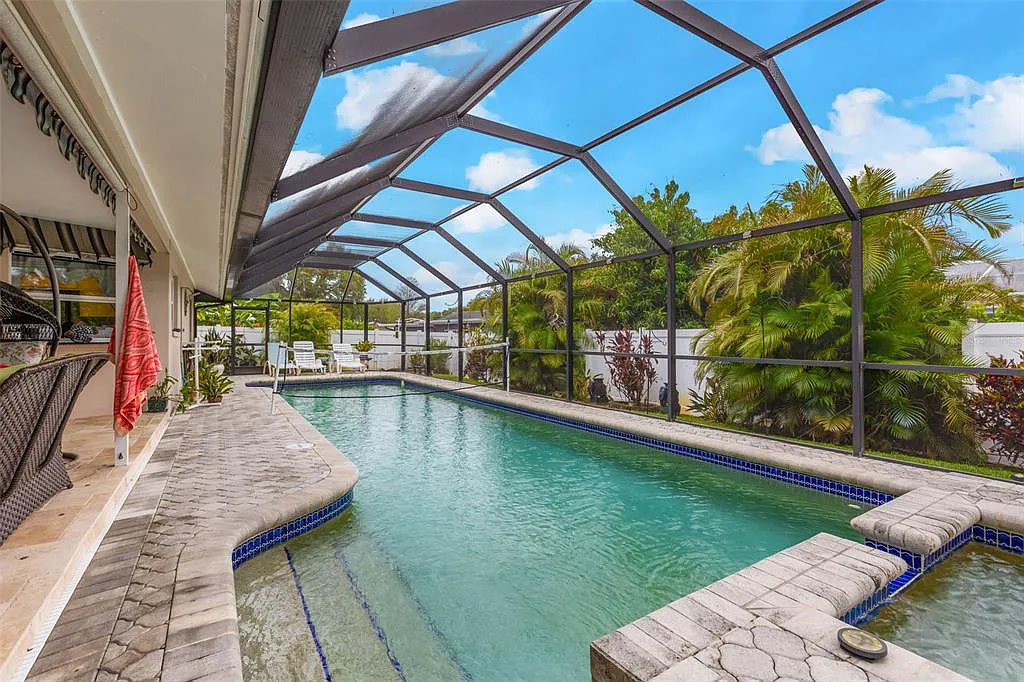 This pool really needs no explanation -- but it is a lap pool -- 12 ft wide & 40 feet long!! So exactly what we wanted. And then this 2nd picture also pretty much speaks for itself!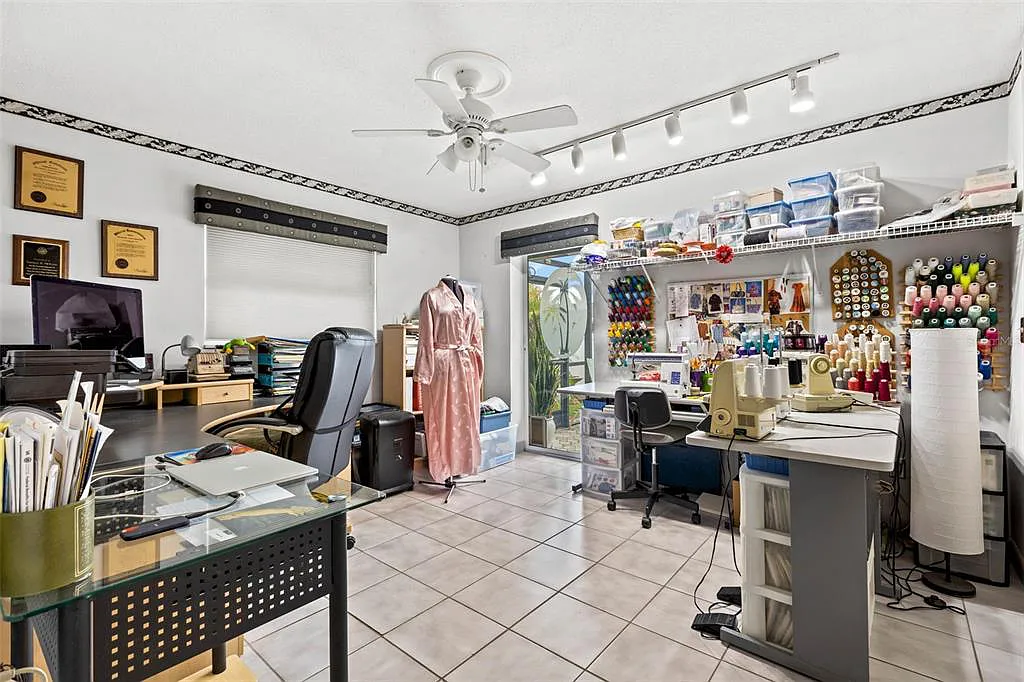 So this room will become my new Studio. (NOTE: This is not my picture & this is not my "stuff". These are the belongings of the seller.). While I do sew & embroider, my sewing machines will definitely share the space with my Silhouette machines, heat presses, printers & so much more! As I said, we are cutting our space about in half, so I knew I would have to be creative in my space. Enter the Dream Box........
You may or may not be familiar with the Dream Box from Create Room, but I have been looking at these and considering one of these for years! So, knowing that we were downsizing and I would have much less space, I "bit the bullet" and ordered one during their Valentines Day Sale. Now, my shipment is just on hold until we close on the house & have a date to actually receive our household goods. As this transformation of my Studio space takes place, I will be sharing the step by step transition with you in the blog. The wallpaper border & cornices are coming down, fresh paints going up & then we will begin moving in the Dream Box & other furniture! I plan to share the good, the bad & the ugly with you through this process!
I purchased my Dream Box & Dream Cart during their Valentines Day Sale, but I wanted to share the details of the Mothers Day Sale with you! You can save $250 on your DreamBox by using this link & my code - TERRICREATESMOMSDAY and 20% on Accessories, Dream Cart or Cubby with the code TERRICREATESMOMSDAY20. This is a great time to order your Dream Box, because in addition to these savings, there are free gifts for the first 200 orders! (They are still available as of this writing!). If you aren't familiar with the Dream Box, I encourage you to check it out by using this link.
So stay tuned for the next step in our adventure!! It has been wonderful living in the RV, and enjoying the Florida sunshine - -but I am ready to get settled into our. new home & make it our own! (PS - the house is literally less than 2 miles from the beach!) I will be sharing more in the coming weeks, but in the mean time, check out the Dream Box and save some $$!
This is my current "Studio" at the RV site!!
Affiliate Disclosure: As an Amazon Associate I earn from qualifying purchases. Additionally, I may get commissions for purchases made through other affiliate links in this post.
FREE SILHOUETTE STICKER FILES
Download this Free Sticker Set for personal and commercial use and get started cutting! Be looking for more freebies & tutorials in your inbox!
We hate SPAM. We will never sell your information, for any reason.