Do you want to
Master your Silhouette?
Then this event is for you!  This conference is a one of a kind opportunity to learn from the absolute best Silhouette experts in the industry, as they share with you some awesome project & software tutorials.  
This Conference is for owners of all models of Silhouette machines, where you will learn to work with Vinyl, Paper, Felt, Heat Transfer Vinyl, Specialty materials & so much more!   These are master classes and are all 45 minutes to an hour + (some even longer!) - -and go in-depth with Silhouette Studio, as well as assembling & creating your project.  
What is a Virtual ATS Conference?
A Virtual Conference means that everything is all online! That means you can watch the class videos & join in the Zoom calls -- all in your pjs & slippers, if you want! It also means that you have access to these videos for 90 days, so you can watch them as often and whenever you would like!
I WANT THIS
Is the All Things Silhouette Conference right for you? 
Whether you are brand new to Silhouette, or you just want to see from the Crafting Industry experts what your machine can do -- we have the weekend for you!  
At our conference, we offer a variety of project classes that are designed specifically for Silhouette users. These classes will not only help you create beautiful items, but also teach you powerful features in Silhouette Studio. Our experienced instructors will guide you through step-by-step instructions and provide helpful tips and tricks along the way.
Regardless of what model Silhouette you may own, you will be able to participate in the classes!  
JOIN NOW
14 masterclasses over 2 days
Learn to work with Vinyl, Paper, Felt, Heat Transfer Vinyl, Specialty materials & so much more!
All masterclasses are 45 - 60 minutes - and go in-depth with Silhouette Studio, as well as assembling & creating your project.
Libby Ashcraft
Stencils, Markers, Paints & Stamps -- Oh My!!
Join Libby to learn how to create stencils with your Silhouette Cameo -  using Artesprix markers, paints, and stamp pads! Stenciling is a fun and versatile technique that allows you to add unique designs to various surfaces. In this class, we will not only learn tips & tricks for creating your own stencils, but also explore the endless possibilities of using them.  You will use your new stencil to create a cute zipper bag.   But the ideas don't stop there -- you can use these stencils for so many things!  
Lori Whitlock
Santa Grid Pop Up Card
Join Lori Whitlock in this class and make a super cute grid pop up card. Lori will walk you through every step to cut this project out of cardstock with your Silhouette and assemble it. You will receive all the cutting files and the instructions you'll need to complete this project from start to finish. Come to class with Silhouette Studio installed on your computer, a Silhouette cutting machine, adhesive, cardstock (silver glitter, black, white, gray, green, red, and dark red), and a home printer (for the print/cut sentiment on the back). I can't wait to make this fantastic grid pop up card with you!!
Christine Schinagl
Create a Festive Decoupaged Wood Sign Using AI
Are you looking for a unique and personalized way to decorate your home for the holiday season? Look no further! With the help of AI (Artificial intelligence) technology, you can create a one-of-a-kind decoupaged wood sign that will add a festive touch to any space. In this tutorial, we will walk you through the steps of using CF Spark, Silhouette Studio, and your home printer to make your own custom holiday decoupage paper. Then, we'll show you how to use this paper to create a beautiful wood sign that will impress all your guests.
Stephanie Young
Faux Rhinestones
Welcome to the world of heat transfer vinyl (HTV), where the possibilities for customization and personalization are endless! In this tutorial, we will be exploring how to add some bling to your projects using Silhouette Studio's rhinestone feature.
But first, did you know that different types of HTV can also give you faux rhinestone effects? That's right, you don't need actual rhinestones to achieve that sparkle and shine. And our expert, Stephanie Says from Siser North America, will be demonstrating this for us today.
So let's dive into the software and create something truly magical together! Stephanie will guide us through the process of creating a design using the rhinestone feature in Silhouette Studio. Get ready to be wowed by the beautiful colors and sparkle that can be achieved with this technique.
Terri Johnson
Felt Christmas Stockings
Welcome to the world of creating beautiful felt Christmas stockings on your Silhouette Cameo! Whether you are a beginner or an experienced crafter, this in-depth class will provide detailed instruction for all machine models.
Unlike other materials, felt can be stubborn and challenging to cut with precision. However, with Terri's expert instruction, you will learn everything from choosing the right felt material,   to assembling your stockings with ease!  She will also cover setting  up & personalizing your design in Silhouette Studio. Get ready to unleash your creativity and make this holiday season even more special with your very own customized felt stockings! 
Note: Terri will include instruction for cutting felt on current & older Cameo models.
Kelly Wayment
Crepe Paper Lisianthus Stem  
Join Silhouette expert and floral artist Kelly Wayment of FindingTimeToCreate.com to make a beautiful crepe paper lisianthus stem with the Silhouette Cameo 4 or 5. You will learn how to cut crepe paper with the Rotary Blade and understand when to cut by hand. Learn step-by-step how to color, shape, and assemble this realistic-looking crepe paper flower to give away or keep for yourself.  
Note: If you wish to use the Rotary Blade, you will need the Cameo 4, Cameo 5, or Curio 2 and run Silhouette Studio v 4.5.197 or higher. Kelly will include instructions on cutting by hand if you do not have a machine capable of using the Rotary Blade. 
McKenna Blanthorn
Silhouette America

Screen Printing with Silhouette  
Screen printing is a popular crafting technique that uses stencils and ink to print designs onto various surfaces. It's been around for centuries, but with the rise of DIY culture, it has become a favorite among crafters and hobbyists. With the help of your Cameo cutting machine, you can take your screen printing game to the next level - creating professional-looking prints in the comfort of your own home. Join McKenna as she demonstrates   this technique by printing a multicolor design on a sweatshirt you can create in about an hour to wear all season long!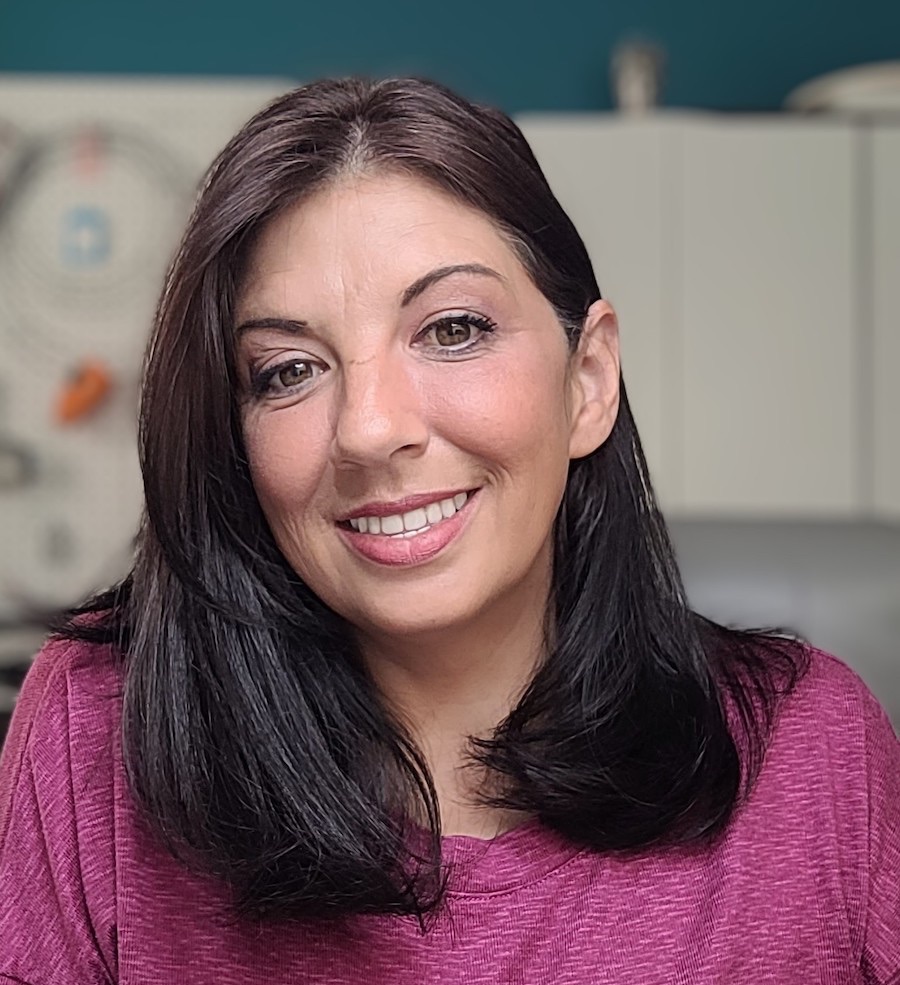 Brenda Lambert
Create an Affirmation Jar
In this class, Brenda will delve into various materials and techniques to craft a beautiful affirmation jar. She will leverage the print and cut feature to produce the affirmation cards, and adhesive vinyl will be our choice for embellishing the lid. Additionally, everyone will fashion a perfectly sized gift box from matching cardstock. Brenda has prepared a few sets of cards with uplifting affirmations for your use. However, feel free to come up with your own inspirational sayings. Lastly, a designated design will be provided for the jar lid. Let's unleash our creativity and make some motivational magic happen.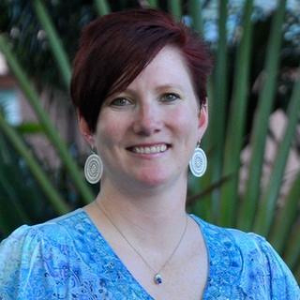 EllyMae Habets
Create Custom Gift Tags & Keepsake Ornaments with Acrylic Circles & Adhesive Vinyl
Join EllyMae with Silhouette Secrets+ in this creative class where you'll learn the art of crafting personalized gift tags that double as cherished keepsake ornaments. Using acrylic circles and adhesive vinyl, you'll master the techniques to design and make custom tags for any occasion, be it birthdays, holidays, or special events. She will show you how you can easily use the tools in the Silhouette Studio software to create custom designs & share tips for cutting as well.
As a bonus, she will show how to cut adhesive vinyl using the new Silhouette Curio 2. This class can be completed with any cutting machine that can cut adhesive vinyl.
Jared Barbosa
Heat Press Nation

Designing in Silhouette Studio for T-Shirts Using HTV  
Your best HTV t-shirts are just a class away!  Jared Barbosa is the resident t-shirt pro over at Heat Press Nation and he is going to show you how great products start at the design level. You'll learn how to optimize your designs to look and feel the best. This class also covers how your design influences speed and efficiency in your workflow. We've included a free Christmas Themed cut file so you can follow along with the closing tutorial and even use it for your own holiday projects. See you there!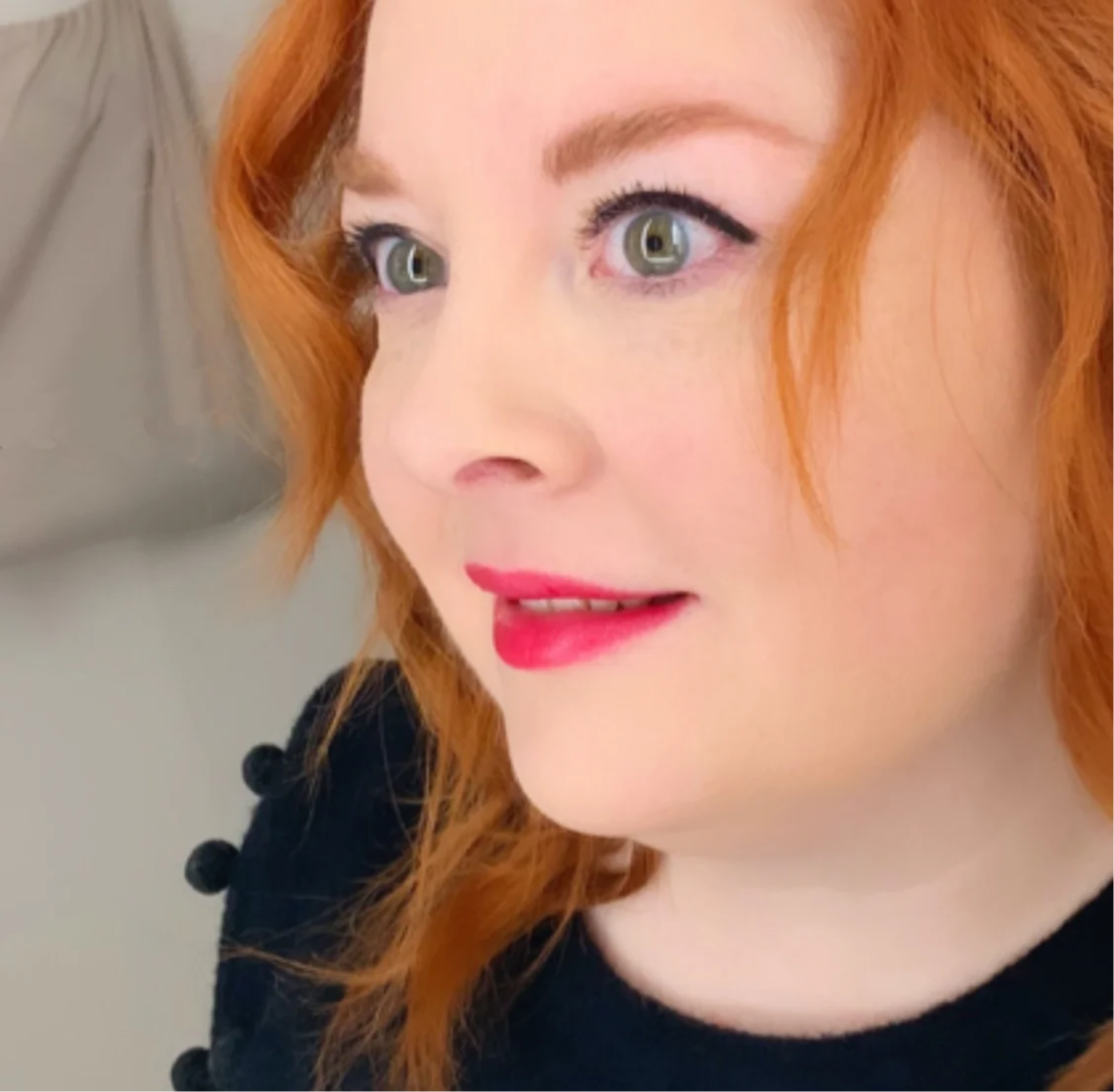 Sarah Hurley
Cake Topper Class
'Cake Toppers are a fun project AND an in demand product for small creative businesses to sell. Create along with me as I show you how to create a customised Cake Topper for any size cake. Commercial license cut file is also included so you create some to sell straight away! You'll need Silhouette Studio installed, some cardstock and a skewer to create your project.'
Angela Frantz
🔥 "Burn Baby Burn: Crafting Fun with Torch Paste" 🔥
Join us on a fun crafting adventure where we unleash the fiery creativity within! Get ready to ignite your artistic spirit as we create an adorable tray for Santa's Cookies using Torch Paste.
Angela will show you how to create the template in Silhouette and then use Flame-Fueled Artistry and the magic of torch paste to set your creativity ablaze and watch your masterpiece come to life!
Come along and create a little extra magic on Christmas Eve with this project that is sure to become a treasured item for the little ones in your life.  Don't miss out on this red-hot crafting experience!  Whether you're a seasoned crafter or a newbie, you're in for a scorching good time. 
Sarah Clark
Hanging Photo Home Decor With Silhouette
In this class, you will learn how to design, cut, and assemble your very own personalized photo home decor piece. Sarah walks you through cutting both cardstock & vinyl and then applying to wood blocks hanging on ribbon. By the end of this class, you will not only have a beautiful piece of home decor to display, but you will also have gained valuable skills and knowledge in crafting with the Silhouette.  You get to completely customize it to your personal style. You can choose your own color scheme, pictures, quote, and even create your own text to make this project truly one-of-a-kind.
Stacey Wattenbarger
Merry Christmas Door Hanger
Join us for a festive class where you'll craft a delightful Christmas door hanger and a charming snowman ornament under the guidance of Stacey from Diva Watts Designs. Stacey will lead you through the creation of one of her beloved door hanger designs and teach you to make a simple yet adorable snowman ornament, perfect for the upcoming holiday season. Get ready to unleash your creativity and bring the holiday spirit to life!
Kind Words from past Attendees
"I learned something from every one of them..."
"Just wanted to say thank you to all the instructors and organizers for the virtual conference. I finished up the classes yesterday and watched a couple I didn't plan on watching because I didn't have that machine/wasn't interested in that craft. I'm so glad I watched because I learned something from every one of them. It was so great to be able to take ALL the classes because the hardest part with the in-person event is deciding between all the fabulous classes"
"...I can watch and rewatch as often as possible to help understand any concept..."
"I absolutely love the virtual format.  I work during the day and love the flexibility to watch on my schedule (even 2-3 am!).  I have learned so much from all the classes - maybe more than the in-person,  because I can watch and rewatch as often as possible to help understand any concept.  Thank you Terri, for continuing the tradition of ATS in this format."
"...I think I learned more from the virtual ones."
"I missed the personal interaction with other crafters and the enthusiasm that comes with it, but I think I learned more from the virtual ones. I often hit a glitch and fall behind in the in-person classes but have learned just to sit, listen and take copious notes. With the virtual classes, I could go at my own pace and watch as many times as needed."
Got Questions? We've Got Answers!
What type of projects will I learn at the ATS Conference?
What If I can't watch during the weekend, can I still participate?
Do you have Supply Lists?
What Silhouette machine do I need for the Conference?
I have a schedule conflict, can I get a refund?
Is this Conference put on by Silhouette America?
Hello There
I'm Terri Johnson -- Creator and Host of the All Things Silhouette Conference. I have been holding ATS Conferences since 2015 -- and we have had thousands of attendees - both in person and virtual! We have the best instructors in the industry -- hands down! I hope that you will join us for another one of our fun-filled conferences! You will NOT be disappointed.
JOIN NOW